Iridium Consulting & Ionization Labs Launch New Partnership

According to a press release published today, Iridium Consulting and Ionization Labs announced the launch of their new partnership for in-house R&D testing. The partnership will launch a new series of in-house potency testing solutions, aimed at increasing accuracy and speed for cannabis companies looking to improve their product quality, while also simplifying the testing process.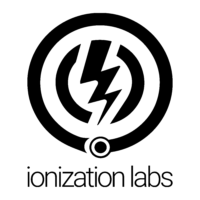 Ionization Labs, based in Austin, Texas, has a "Cann-ID Potency Testing Solution" that uses an integrated, proprietary software for cannabinoid analysis. That testing solution allows growers and producers to measure potency in-house. Iridium is providing the service as part of their consulting offering for the cannabis and hemp industry, starting with clients based in California.
"We are delighted to add the Ionization Labs service to our list of offerings for cannabis and hemp clients" says Aaron Green, partner and co-founder at Iridium Consulting. "We have seen a lot of technologies on the market for cannabis R&D potency testing and no other solution provides comparable accuracy, efficiency and ease of use."
The post Iridium Consulting & Ionization Labs Launch New Partnership appeared first on Cannabis Industry Journal.